With the Clip it Up
All-In-One
You're in charge!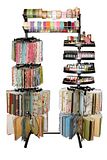 Mix and match
It's all up to you!

Choose the components you need to create the storage that works for you!
The All-In-One frame allows you to add and adjust components for your personal needs. With its sturdy, yet simple design,grooves are placed every inch apart to allow maximum use of the entire frame.
Want more ribbon space? Check out the double-sided ribbon holder.
Add the mutli-purpose trays for the loose items you need organized but want within easy reach.

The All-In-One uses the classic Clip it Up rotating storage arms that continue to be everyone favorites. Now the opportunity to have it your way is combined with the unique visual storage concept all in one location.
01-045 All-In-One Frame
MSRP: $125.00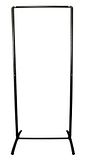 03-005 -Floor Model Arm
MSRP: $35.00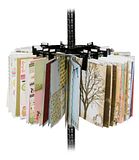 03-009 All-In-One Single Ribbon
MSRP: $45.00
03-009 All-In-One Double Ribbon
MSRP: $70.00
 03-007 Clip it Up Tray 
                     MSRP: $50.00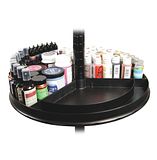 So Convenient, so simple The All-In-One
           from Simply Renee
Visit our website