"Hi!  I'm Keely Yowler and I want to share some of my tips for creating fabulous vintage cards.  I love creating cards.  Valentine's Day is one of my absolutely favorite holidays.  Who doesn't love the red, the pink, the flowers, and all of that love?  Creating unique, vintage Valentine's cards is as simple as 1-2-3.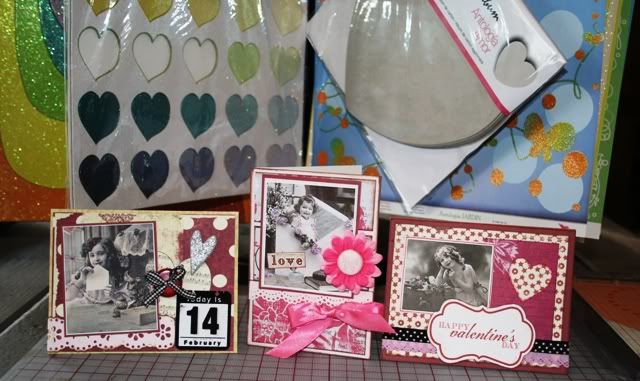 Tip #1:  Shop Your Own Stash.  You don't need every product out there.  Really!  I like to purchase a few goodies here and there, but you can use the products you have on hand for many different seasons and holiday projects.  For these Valentine's cards, I used Valentine themed diecuts, but the patterned papers, ribbon, flowers, chipboard, punches, and buttons are products I had in my stash. 
Tip #2: Keep It Simple.  Keep your card design simple with a few embellishments, focal image, and sentiment.    Utilize your computer/internet's clip-art and fonts for endless creativity. You don't need to go overboard to get your message across.Remember why you are creating the card.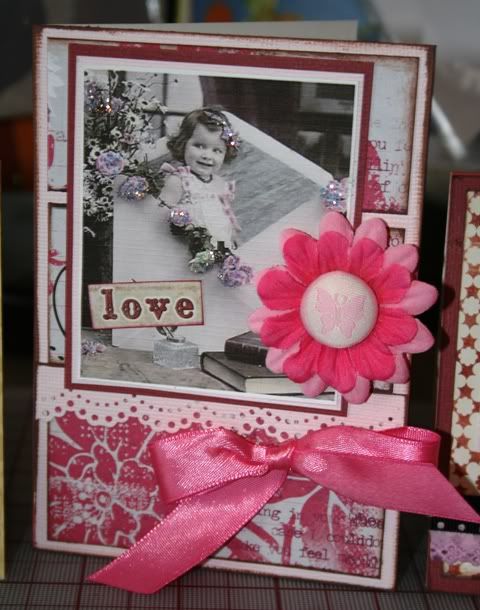 Tip #3: Organize your Creativity.  There is nothing more frustrating than digging through piles of scrapbook products before even starting to create.  URG!  That is why I love the Jumbo Clip-It-Up Organizer.  It holds 12x12 scrapbook paper, embellishments, alphabets, mini-albums...you name it.  The system is easy to set-up and a breeze to use.  Simply, use the enclosed clips to hang your craft products on the circular frame.  Not only are your products easy to access, the great colors and patterns provide fantastic inspiration.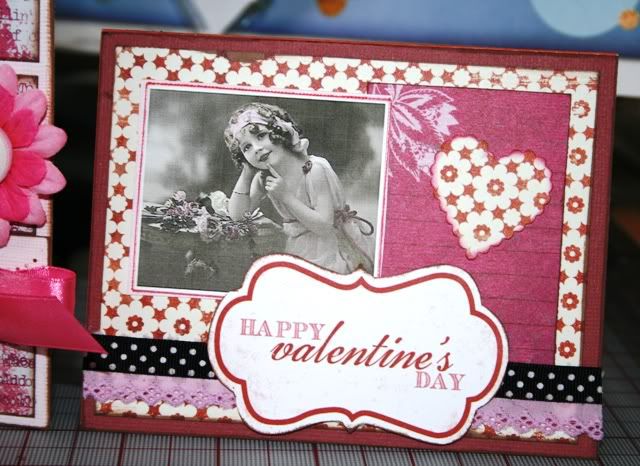 Thank you for stopping by today.  I hope you enjoyed my cards and tips.  Now...go out, create a card, and spread the Valentine's love."
Keely Yowler