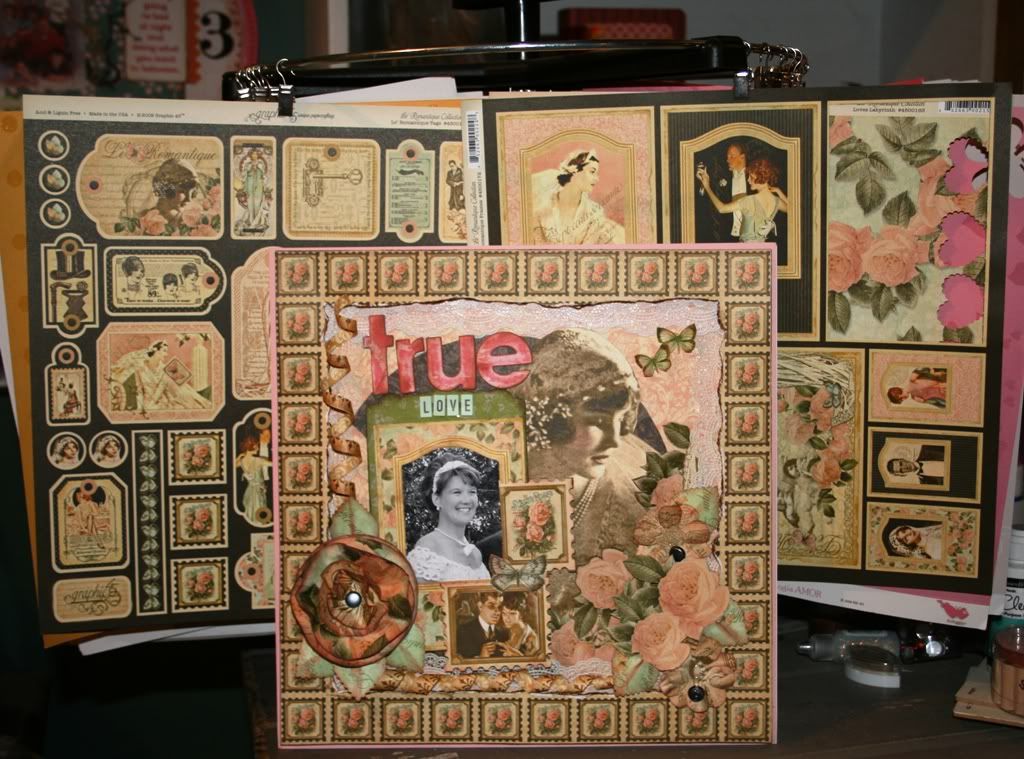 Do you ever look at a layout and wonder how they get all of that dimension?  How do they create those clusters of embellishments?  Today, I want to share with you my tips for creating layouts with dimension.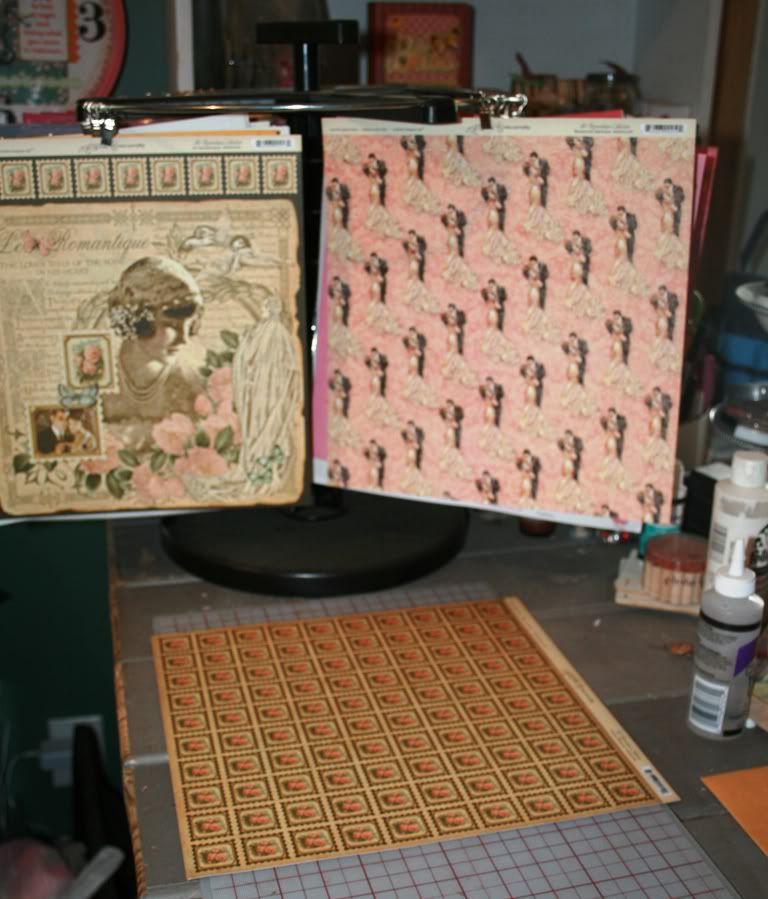 First, I choose a paper collection with lots of detail, color, and pictures I enjoy.  I have chosen to work with the Le' Romantique Collection from Graphic 45.  I'm a vintage girl, so this really appeals to me.  You could easily create these layouts with any grouping of papers you like.
I chose this patterned paper to use as my border.  I simply, tore the inside of the paper away leaving a rough edge border.  I then inked the edges for dimension.  Don't adhere the border yet.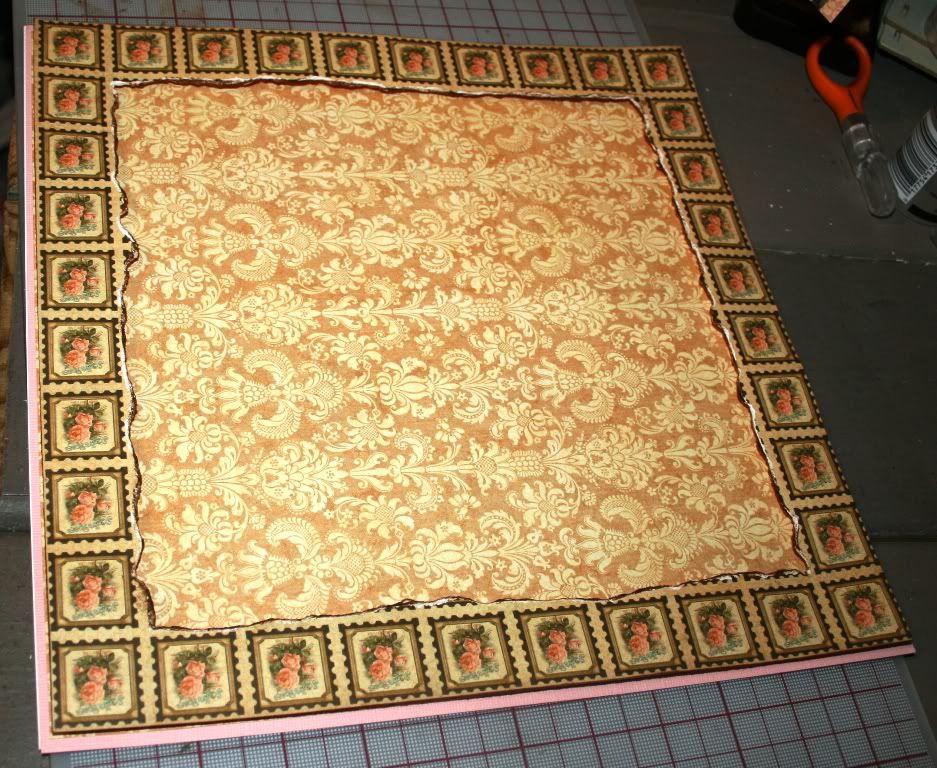 Next, I chose a simple patterned paper for the inside of the frame.  You want a pattern that will not compete with your embellishments or be too distracting.  We will be using lots of different patterns on this layout.  Adhere this patterned paper to the center of the background cardstock (I chose pink cardstock).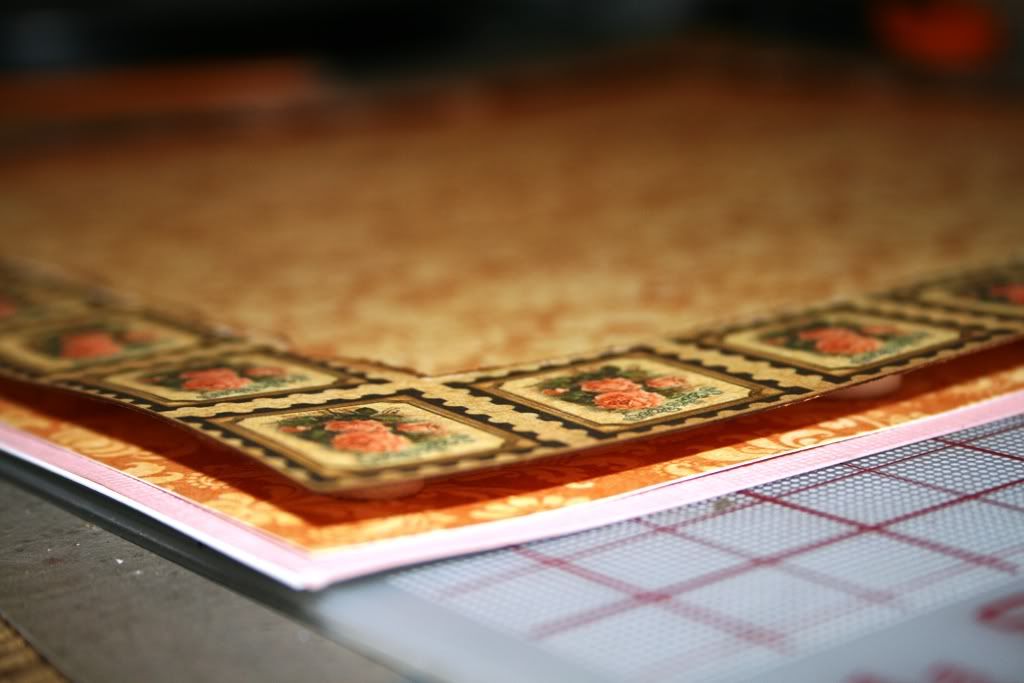 Adhere the border with Pop-dots.  This gives the layout a raised, framed look.  I glued lace under the edges of the border.
Cut various shapes and images from the patterned paper.  This beautiful collection had butterflies, roses, frames, and a vintage, blushing bride.  Adhere the larger images flat on your layout.  Adhere smaller pieces with Pop-dots.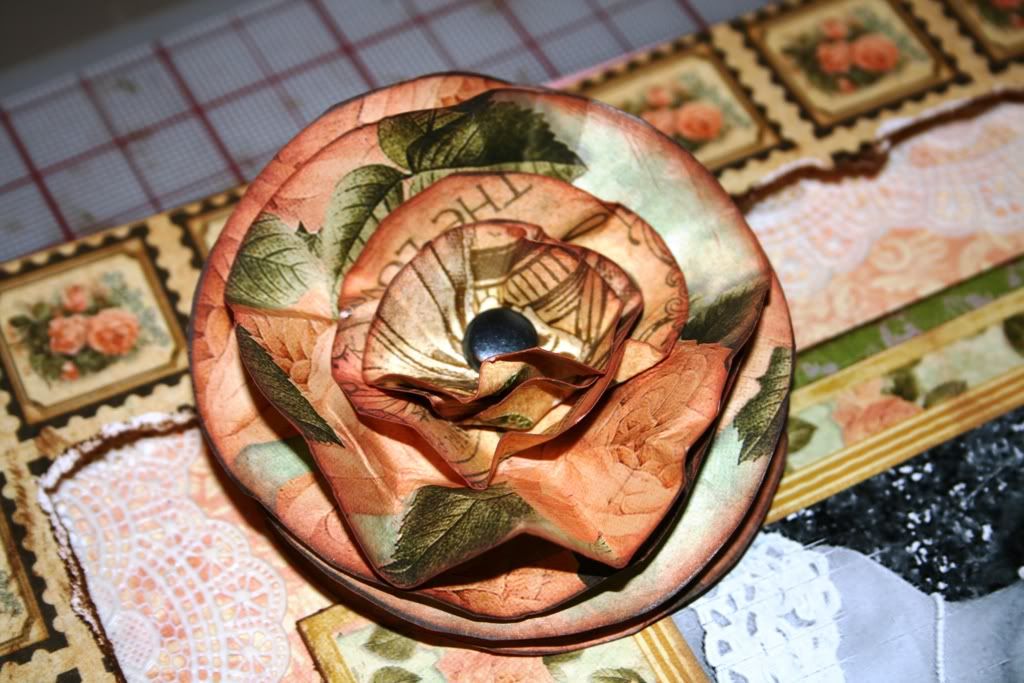 Create flowers with matching patterned paper by layering various sizes of circles.  Crinkle each circle before stacking, ink edges, and secure with a brad in the center.
Create leaves with matching patterned paper with a heart punch.  Ink edges.  Bend in half and ink center line.  Leave slightly bent and glue under flowers.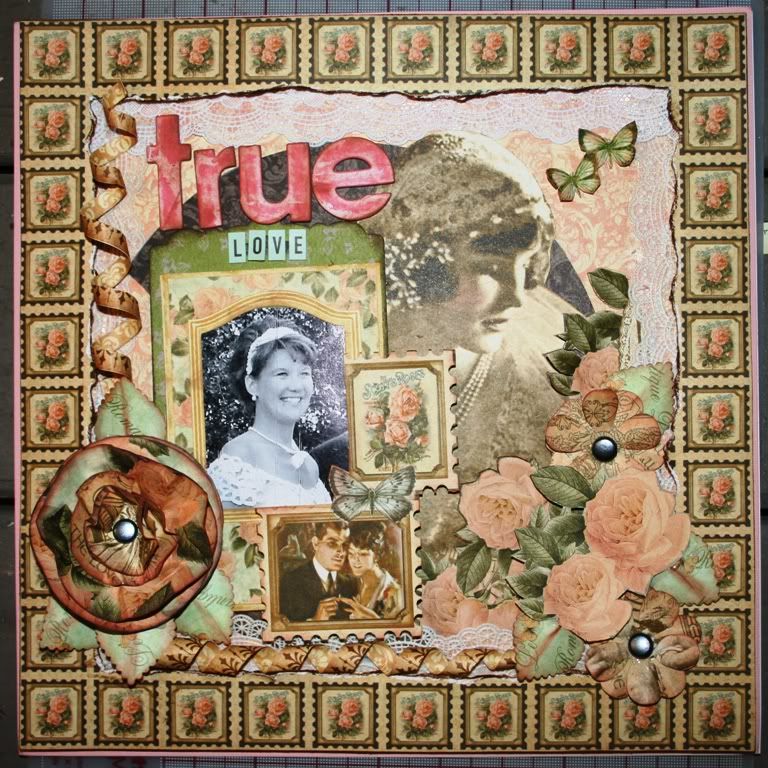 Create other accents by rolling matching patterned paper around a pencil for a swirl.  Sand and ink chipboard letters.  Accent with smaller sticker letters.
There you have it...A true dimensional layout.  I hope you enjoyed my tips today.  I would love to see what dimensional projects you create.