Working full time and being a single mom with a teenage son can be a challenge (in many ways) but staying organized isn't a
problem any more. The one place my son, Mitch, and I always end up is the kitchen.  I decided to put an Under the Shelf Rod under my kitchen cabinet. Can I say I LOVE it!!!! It has been so helpful for Mitch and I. Here is how we organize our crazy life!!
Sunday nights Mitch and I go through our week and anything that needs to be done we put reminders on that day-such as garbage night. I love leaving him notes during the week so I have post-it notes hanging in front. I also hang up our shopping list, bills I need to pay, school papers needing to be signed, and Mitch is even leaving me cute notes. I put a zip bag up for lunch and spending money and when it's empty it's a good reminder he needs money(always empty).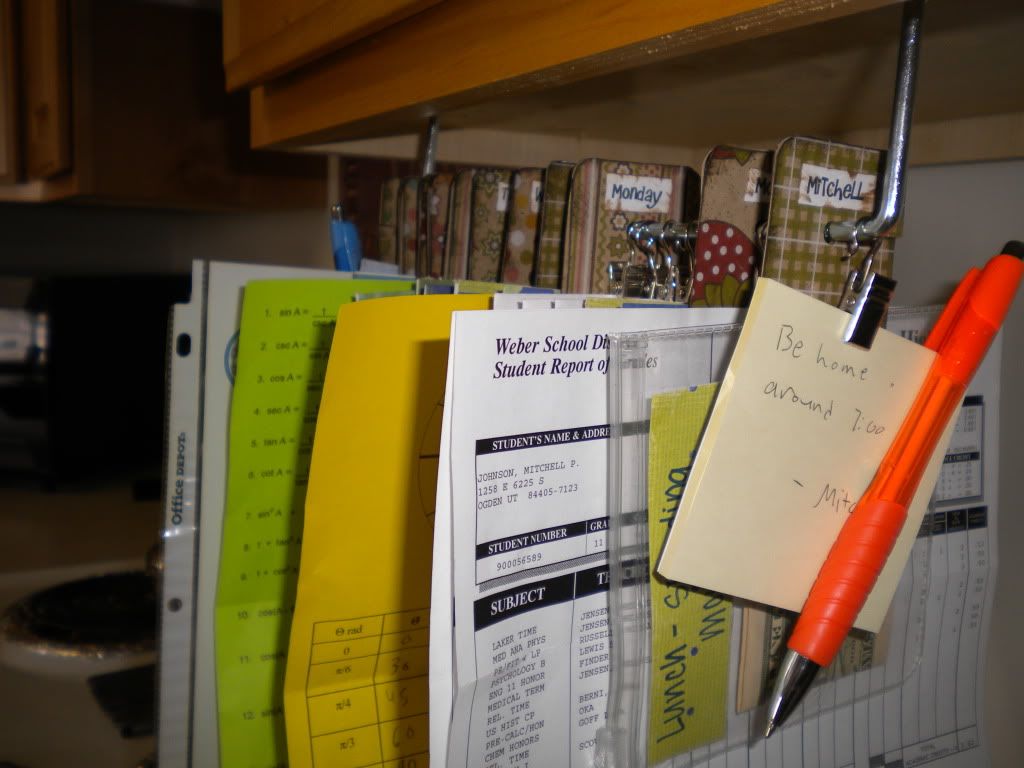 I had to make it cute so I decorated the tabs with  Jillibean Soup-Chilled Strawberry Soup line and inked it with Tim Holtz Vintage Photo Ink. I think the tabs turned out super cute (can't go wrong with great products). Now I'm ready for my busiest days.
Carolyn- Simply Renee 
**Don't forget the Clip it Up Under the Shelf Rod is currently on sale for only $14.00 (normally $20.00)**